We are so pleased to welcome Dr. Josh Walker into our practice!
Dr. Josh Walker and his wife, Dr. Jessica Vavra Walker, live in Kingston where they parent a German Shepherd, Crockett, on their farm. When they aren't working they enjoy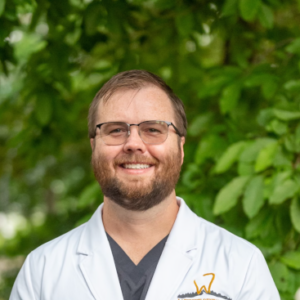 cheering on the Vols, exploring East TN and the Smoky Mountains and visiting with their family and friends.
Dr. Walker has known Dr. Walmsley most of his life. First as a patient, then later as a mentor on his journey to becoming a dentist. Josh is very excited to be working alongside Dr. Walmsley and to be settled back in Kingston to care for his hometown community.
We are just as excited to have you, Josh! Dr. Walker is an outstanding person and Dentist and we are proud to have him join our family at LakeView Dental Arts!